We are a team of Latinx, bilingual, women committed to offer high quality mental health services to our community.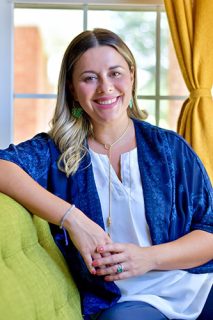 Alejandra Restrepo, LPC Founder - Psychotherapist
I received my Bachelor of Science in Psychology from Pontificia Universidad Javeriana in Bogotá, Colombia and a master's degree in Clinical Psychology from the University of Houston-Clear Lake.  Throughout my career, I have held multiple positions in inpatient and outpatient mental health organizations including supervisory positions.
My therapeutic approach is client-centered, culturally-humble, and trauma-informed. I have solid training in trauma-focused therapy including Trauma-focused behavioral therapy (TF-CBT), Phase-based trauma treatment, and cognitive processing therapy (CPT). 
Additionally, I incorporate elements of social justice, racial trauma healing, mindfulness, and other mind-body-soul techniques. I also like to explore the power and influence of ancestral healing and intergenerational healing practices. I recognize the value of ancestral knowledge as part of the  healing journey  of communities of color.
Sessions are conducted in English and/or Spanish. I acknowledge the unique needs of bilingual individuals and the advantages of communicating  our memories, thoughts, and emotions in the language these were originally stored or experienced.
I am an LGBTQ+ ally.
Licensed Bilingual Professional Counselor (LPC)
Certified Clinical Trauma Professional (CCTP)
STRONG STAR Network Cognitive Processing Therapy (CPT) Provider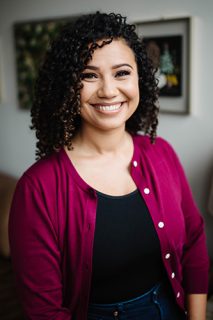 Obiangelis Garcia, LCSW-S Psychotherapist
I am a Bilingual Licensed Clinical Social Worker and Board Approved Supervisor in Texas with 10 years of experience. I hold a Bachelor of Science in Social Work degree from Florida International University and a Master of Social Work degree from the University of Pennsylvania School of Social Policy and Practice. I also completed a post master's fellowship focused on Psychosocial Rehabilitation and Recovery.
My therapeutic approach is trauma informed, person centered, culturally humble and affirming. I practice from a humanistic, person in environment approach and through a strength and empowerment-based lens. As a social worker I am passionate about social justice and recognize how systemic issues and oppressive environments impact our ability to thrive.
I specialize in working with adults who have lived traumatic experiences that continue to overwhelm them. I am trained in Cognitive Processing Therapy (CPT) and Eye Movement Desensitization and Reprocessing Therapy (EMDR). I am passionate about empowering individuals to find their voice, gain awareness of patterns that keep them stuck, and ultimately make choices that align with their values and goals.
I offer virtual therapy to adults residing in Texas.
Licensed Clinical Social Worker- Supervisor (LCSW-S)
Trained in Eye Movement Desensitization and Reprocessing Therapy (EMDR)
Trained in Cognitive Processing Therapy
Memberships: NASW; EMDRIA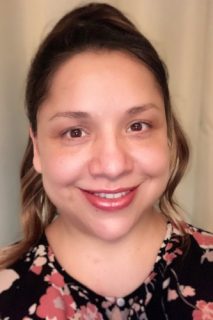 Heazel Payne, Administrative Assistant
I am a bilingual administrative assistant and have worked in the medical field for over 10 years.
I have extensive experience as an intake specialist with an emphasis on Latinx individuals. I highly commend those who take steps towards improving their mental health and I feel honored to assist them throughout this process.